There's a mindset in today's culture that having a baby when you're young or unmarried will complicate your life rather than be a blessing. Today, we're debunking this and other myths surrounding motherhood and the importance of receiving help along the journey. At Embrace, we offer a variety of services to support expecting mothers throughout their pregnancy and beyond. Call 316-945-9400 or text 316-530-1009 to learn more about the free resources available to you.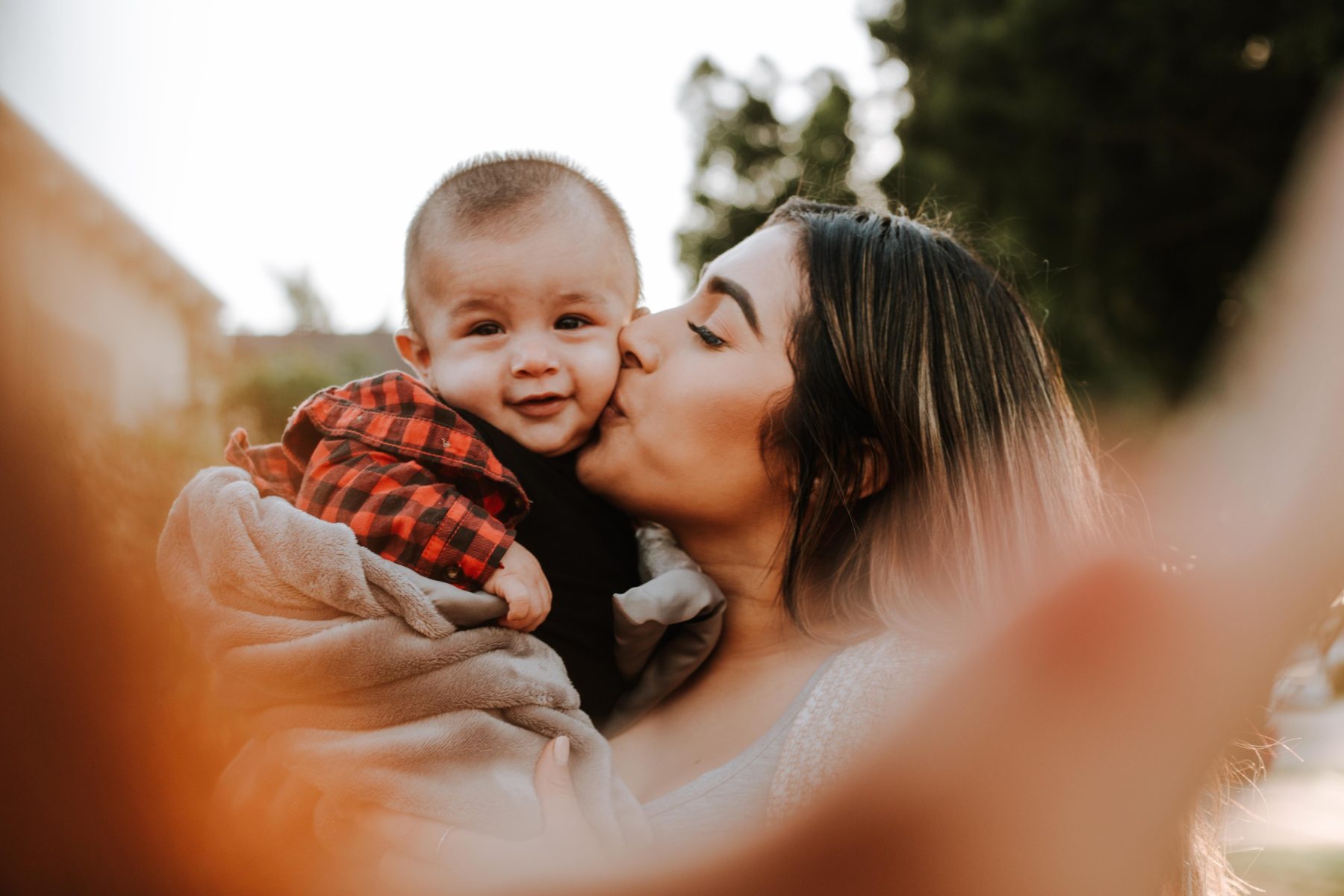 Myth #1: You Need To Be 'Ready' To Parent
No one is ever 100% "ready" to be a parent, no matter how much you prepare. You can anticipate some things, such as your child's name or what to expect during labor, but everything beyond that is unique to each parent. How will your child interact with you? How much will they be awake and need care? How will they like to be comforted? All of these questions can't be answered ahead of time. However, your child isn't expecting you to be perfect or have all the answers. They simply want to be loved by you the best way you know how.
Myth #2: I Can't Afford To Have A Baby
A common fear among young women who are facing an unplanned pregnancy is that they don't have enough money, time, flexibility, patience… the list goes on and on. The truth is, there is no one income level fit for raising a child. Women all over the world raise children on a variety of salaries and many don't have access to the latest and greatest baby 'must-haves'. Contrary to the message from our current culture, you don't need the most expensive gadgets and toys. Kids are notorious for using ordinary, everyday items for entertainment, i.e. kitchen utensils or the boxes from those expensive gifts. To save money you can also rent books and films from your local library, buy gently used items from friends and Facebook Marketplace, or come to Embrace and receive baby items at no cost when you attend our parenting classes. In the long run, your attention and love for your children will impact their lives far more than material things. 
Myth #3: Having a Baby Ends My Career/Life Dreams
Maybe you have a desire to start your own company, finish high school, or go after a master's degree. Having a baby doesn't mean you're putting an end to your educational or professional goals. It simply means the timing will look a little different than you may have anticipated at first. With the growing access to online schooling, pregnancy accommodations in the workplace, and an increase in entrepreneur opportunities, there are a multitude of resources available to you. There's nothing holding you back from achieving your dreams as a parent; you simply have to adjust to a different timeline. Embrace even has a Resource Manager that can help you to set goals and connect you with online programs or childcare to further your dreams. So go after it! In doing so, you'll also be setting a great example for your child to never give up on their ambitions.
Myth #4: Asking for Help is a Sign of Weakness
There's a stereotype present in society that you have to be a SuperMom and do and be all for your children. It's easy to feel inadequate when comparing yourself to other families on social media who seem to have a perfect life, or feel like you're not a good parent if you can't do it without help. But we aren't meant to raise children alone! Delegating and using your resources are some of the smartest decisions you can make as a parent. We need real, in-person connections in order to build a community and thrive, not just virtual connections that can still leave you feeling isolated. At Embrace, we host Love Connections: a free class where you're able to meet other new moms and receive hands-on training to provide you with support as you begin this journey.
Myth #5: Children Are An Inconvenience
"Say goodbye to sleep because you won't be getting any." "Good luck finding any time for yourself now." If you've even been pregnant before, chances are you've heard statements like these from friends or even strangers. Why is it that one of the most rewarding and exciting life adventures is met with such negativity? No one talks about the joys of watching your child learn and grow and what a privilege it is to shape the next generation. One of our moms said it best when talking about her son Jaice:
"He's like my heart outside of my body. I don't know where I'd be without him. He makes me want to keep going everyday. I just love him. It's a different type of love."

Having a child is unlike any other earthly relationship and it's one that you can't truly understand until you're holding your son or daughter for the first time. In that moment, you would give anything for their protection and well-being and suddenly life is no longer about you. Therein lies the blessing. Raising kids is a guaranteed way to become more selfless, resulting in fulfillment and purpose. 
Motherhood is a beautiful process that brings joy and fulfillment to your life. Every woman's path to motherhood is different, but there are many resources and avenues of support available to you. If you're feeling overwhelmed, don't know where to start, or simply need someone to talk to, come to Embrace. We can provide you with material support, assist you with applying for prenatal health coverage, and help to get you involved with a community of new moms. We are here to support you every step of the way, from your first positive pregnancy test to after your child is born. Give us a call at 316-945-9400, text 316-530-1009, or stop by our center during our walk-in hours. We'd love to meet you.