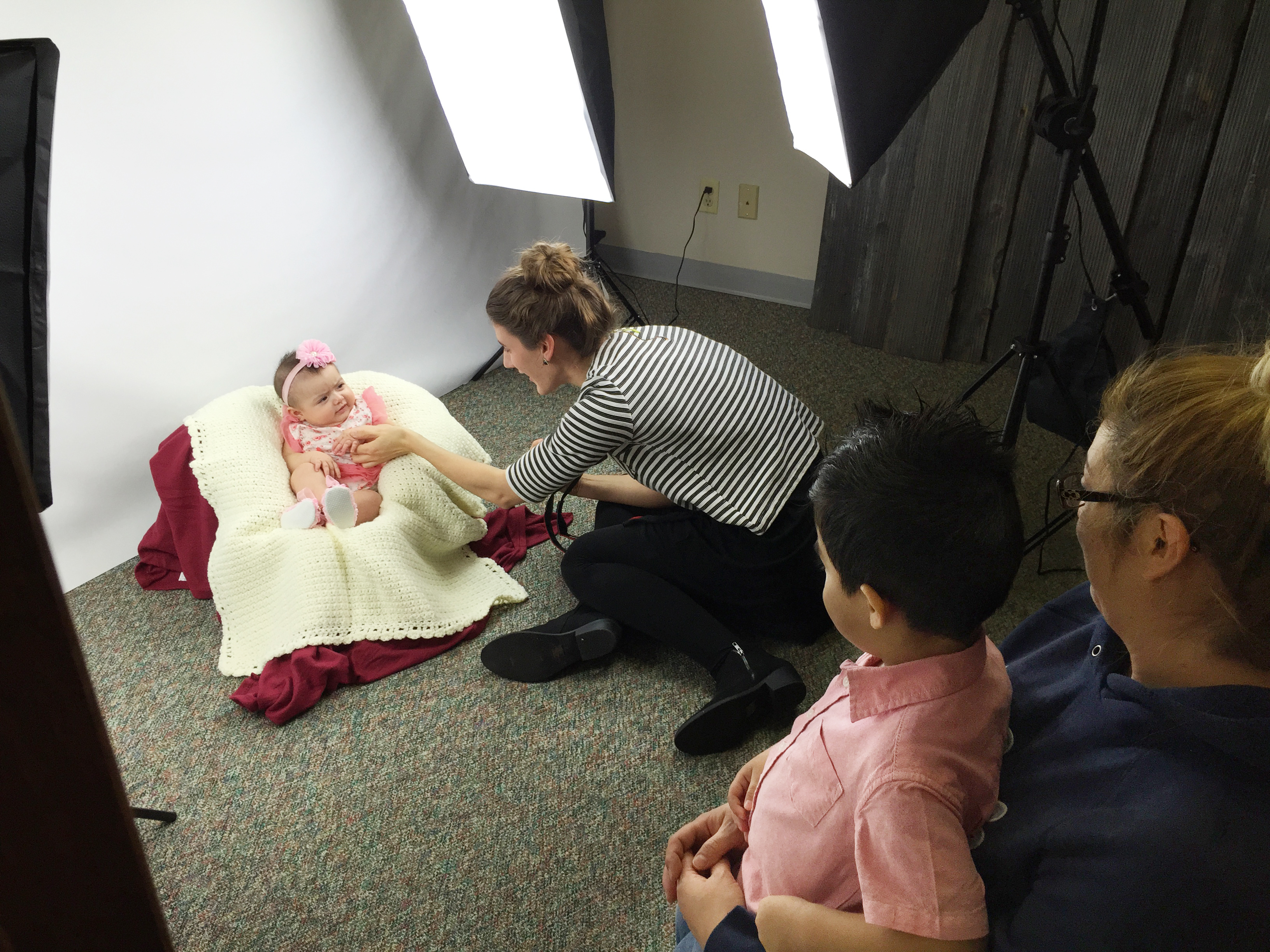 It's been one year since we started offering the service of complimentary baby portraits for clients; hooray! Thank you to all the moms, dads and reluctant children who took the time to come by the Center and let us capture a moment in your families lives. In honor of the anniversary, we wanted to take this time to give some tips for those who have yet to cash in on their free photoshoot with these 5 tips:
Schedule Early-The best time to photograph babies is in the 2-7 days old range. In that regard, it's best to call and schedule an appointment when you have an accurate due date so we can have the best time. Is your baby already born? Awesome! Still call us at 316-945-9400 to schedule your appointment. 
Think of time-Making sure everyone is fed and well rested before the photoshoot is crucial. Try to pick a time of day that works best with you and your children's schedules and also isn't going to cause undo stress by being in the middle of their normal nap time.


Bring props-

Do you have a family heirloom you want pictured? Or a special blanket? Feel free to bring items unique to your child/family from home but also know that we have props here you can choose from (bows, hats, wraps etc). 

Dress Comfortably-Wear solid colors that match your skin tone if you're going to be taking pictures with baby so your clothes provide a nice backdrop to their frame. Above all, we want you to feel confident and beautiful, so wear clothes that make you smile. Note: the room has a tendency to be warm for the comfort of baby since they photograph best in little to no clothing.
Be Flexible-We're well aware that things happen in life you can't control: kids acting up, sickness, weather etc. If anything comes up between when you schedule the appointment and it's arrival, let us know and we can work on rescheduling a date.
Now what are you waiting for? Clients call today to schedule your baby portrait session at 316-945-9400.