COVID Emergency Resources
Wichita Community Foundation will offer utility assistance to families in Sedgwick County amid the COVID-19 pandemic. WCF will manage financial contributions from the community and The Salvation Army's Emergency Assistance Team will screen applicants and make payments directly to utility companies. Individuals residing in Sedgwick County whose employment status has been impacted by the COVID-19 virus are eligible for this program. Individuals interested in applying for Stand With Wichita can call The Salvation Army at 316-263-2769 x148.
Convoy of Hope is taking applications for food, hygiene supplies, baby items, etc. Apply online here.
The Low Income Energy Assistance Program (LIEAP) is a Federally-funded program that helps eligible households pay a portion of their home energy costs by providing a one-time per year benefit. DCF is adding a second opportunity for Kansans to apply for the LIEAP program. The new application period begins May 1 and runs through May 29.​ For more information, call 1-800-432-0043.
LIEAP Frequently Asked Questions.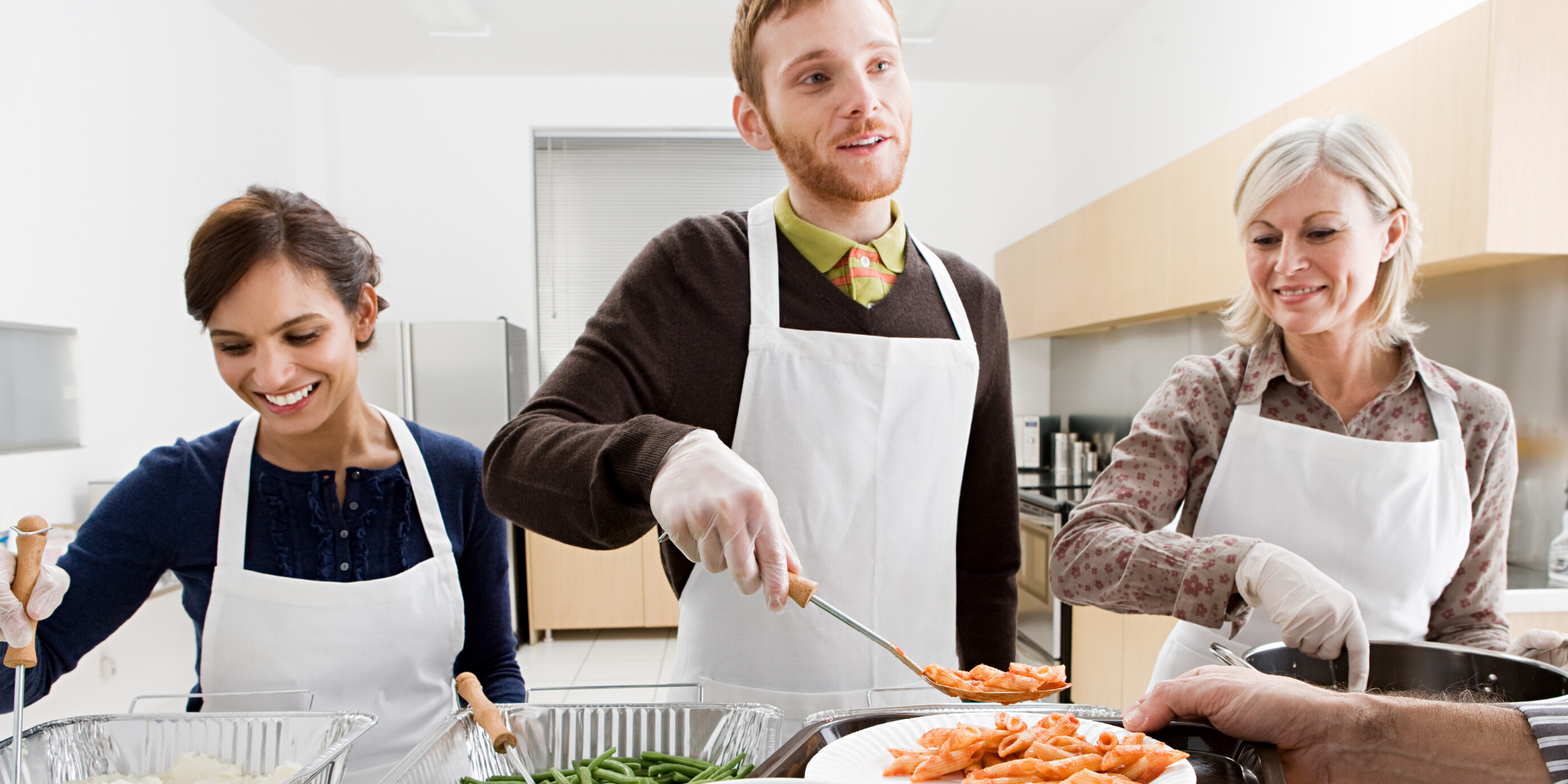 Wichita-Area Food Pantries & Soup Kitchens Open As Of April 10:
Antioch Giving Center at Antioch Community Church, 255 S. Estelle, 316-425-5654: Open Noon to 12:30 p.m. Sundays and 5-7:30 p.m. on the first Tuesday of the month. There are no requirements to use the pantry, but it is operating differently than usual now.
Bread of Life, 1301 E. Galena, 316-689-6866: Open Tuesdays from 10 a.m. to 1:45 p.m. The pantry will be doing regular food distribution on April 14, which requires a photo ID and a social security card for each household member and proof of address and income. A produce giveaway at 1 p.m. April 18 is first-come, first-served. People can receive food once a month. The pantry is limiting the number of clients inside and is asking people to wash their hands. It also asks that only one member of each family goes into the building to pick up items.
Breakthrough/Episcopal Social Services Venture House, 1010 N. Main, 316-269-4160: Weekday soup kitchen serves a to-go-style bagged breakfast that includes a drink from 8-9 a.m. There are no income or other requirements to receive a meal.
Catholic Charities Our Daily Bread Food Pantry, 2825 S. Hillside, 316-264-8344 ext. 1504: Open 8:30 a.m. to noon every Tuesday through Thursday and from 9 a.m. to noon on the fourth Saturday of the month. Drive-through or walk-up pickup in the parking lot. The pantry is currently asking only for the name of the head of the household and how many adults and children are in a family. Proof of income is not required. Clients will receive a prepackaged box or bag with two to three days of food based on family size. Pick up is usually limited to once every 30 days, but the pantry is currently not tracking that.
His Helping Hands, 1441 E. 37th St. North, 316-838-8528: Open for food distribution 4:30-6 p.m. on the first and third Tuesdays of the month. Also does household and furniture distribution by referral and clothing distribution by appointment with no referral needed. Photo ID required but no other requirements to receive a prepackaged bag of food from the pantry.
Jehovah Jireh Food and Clothing Center, 627 N. Ash, 316-262-2192: Open 1-3:30 p.m. on the third Thursday and third Friday of the month and from 9-11:30 a.m. on the third Saturday of the month. Bread and commodities distribution in April.
Living Water Ministries at First Church of the Nazarene, 1400 E. Kellogg Dr., 316-858-1406: Food pantry open from 1-3 p.m. Wednesdays. Call for specifics on how to use the pantry and any requirements.
The Lord's Diner of Wichita, several locations in Wichita, 316-266-4966: To-go meals served nightly from 5:30-7:30 p.m. at its diner locations at 520 N. Broadway and 2825 S. Hillside, and from 4-6 p.m. at its mobile truck locations at Friendship Park in Hilltop, 1329 S. Terrace and the Atwater Community Center, 2755 E. 19th St. The mobile truck at the Evergreen Community Center, 2700 N. Woodland, is temporarily closed. There are no income or other requirements to receive a meal.
Neighborhood Love Pantry at Grace Revolution Church, 812 S. Oliver, 316-990-5819: Open 5:30-6:30 p.m. on the second and fourth Mondays of the month. There are no income or other requirements to use the pantry, but people should bring a photo ID. Clients can visit the pantry every day it is open and will receive food items including meat-based on family size. Pickup is similar to pre-COVID-19 methods but the church is limiting the number of people in the building.
Old Time Gospel Baptist Church, 2552 N. Jackson, 316-259-5739: Bread and produce giveaway from 10 a.m. to 2 p.m. on the first Thursday of the month, and regular pantry pick-up from 10 a.m. to 2 p.m. on the third Thursday of the month. Distribution is on a first-come, first-served basis. No income requirements to use pantry but photo ID required. On April 16, people will be given a ticket at a tent outside of the church and then will be handed a prepared box of food that includes meats, desserts, drinks, and dry items at the church door. The pantry director asks that people lining up observe social distancing guidelines.
The Salvation Army, multiple locations that serve specific zip codes, 316-263-2769: The Salvation Army has three food pantries that operate by appointment only from 10 a.m. to 2 p.m. every Tuesday and Thursday. For now, the pantries have abandoned their "client choice" model – where families choose their groceries – in favor of prepackaged boxes that will be delivered to your car outside. The pantries provide about 15 pounds of food per person once every 30 days and are currently including "snack bags" of treats for kids. Food boxes include milk, bread, eggs, and other items. Right now, income requirements are lifted and there's minimal paperwork but clients will need to show a photo ID. The distribution addresses are 1739 S. Elpyco, 350 N. Market and 1910 S. Everett in Wichita.
Shepherd's Heart Food Pantry at Rolling Hills Community Church, 8605 W. Maple, 316-722-1251: Currently open 5:30-7:30 p.m. on the second and fourth Mondays of the month, but the pantry may expand hours soon in response to increasing need sparked by COVID-19. There are no restrictions on using the pantry, which is now utilizing a drive-through model, but the person picking up items must provide a photo ID and their number of household members. Right now people can use the pantry multiple times a month and will be given a prepared box or bag of food that may include frozen meat, dairy product, and dried and canned goods. First-come, first-served.
Sisters of Joseph Dear Neighbor Center, 1329 S. Bluffview, 316-684-5120: Open to Wichitans only, with a focus on Hilltop neighborhood residents, from 9 a.m. to noon Monday through Thursday. There are no income or other requirements to use the pantry but a person can only use it once every 30 days. Currently operating with a drive-through and walk-up model. Pantry workers will prepare food bags based on family size and then leave them for pickup on a bench outside.
Table of Hope Metropolitan Community Church, 156 S. Kansas, 316-267-1852: Open weekly on Tuesday and Wednesday by appointment only. Clients must call between 9 a.m. and 1 p.m. on Monday to reserve an appointment slot and provide information about eligibility. The pantry is operating with a drive-through model where it puts prepared food boxes on a table next to the building for client pickup.
Union Rescue Mission, 2800 N. Hillside, 316-687-4673: Free prepackaged food boxes available to about 40 families each week. Call at 9 a.m. Monday to schedule a Thursday appointment. Drive-through model. Appointments are first-come, first-served with no income requirements. Diapers and formula available for people who do meet income requirements (based on DCF benefits received).
United Methodist Open Door Pantry, 2130 E. 21st St., 316-267-4201: Families or individuals can receive a box of food that includes meat, eggs, produce, canned and dry goods once a month. Open every weekday from 9-11:45 a.m. and 1-3:45 p.m. Pantry requires an ID for household members, proof of address, and proof that income is 130% of federal poverty guidelines or under. Food pickup is a drive-through or walk-up.