The Impact
Every month, we provide material support for an average of 50 women and their families. This year thanks to generous donations, that will amount to $83,000 in support for our moms and dads! Parents earn items by attending one or more parenting classes over the course of 6 weeks where they learn practical skills and are exposed again to the gospel. Each client has a unique story but they share a common need: to have a personal relationship with their Savior. Help us share this message by stocking the closet for our clients!
"It's more than just giving items and classes and stuff to people. It really does help and it changes lives. It's a lot easier to be a parent knowing you have an entire support system behind you." -Kelsey, Embrace Client
How It Works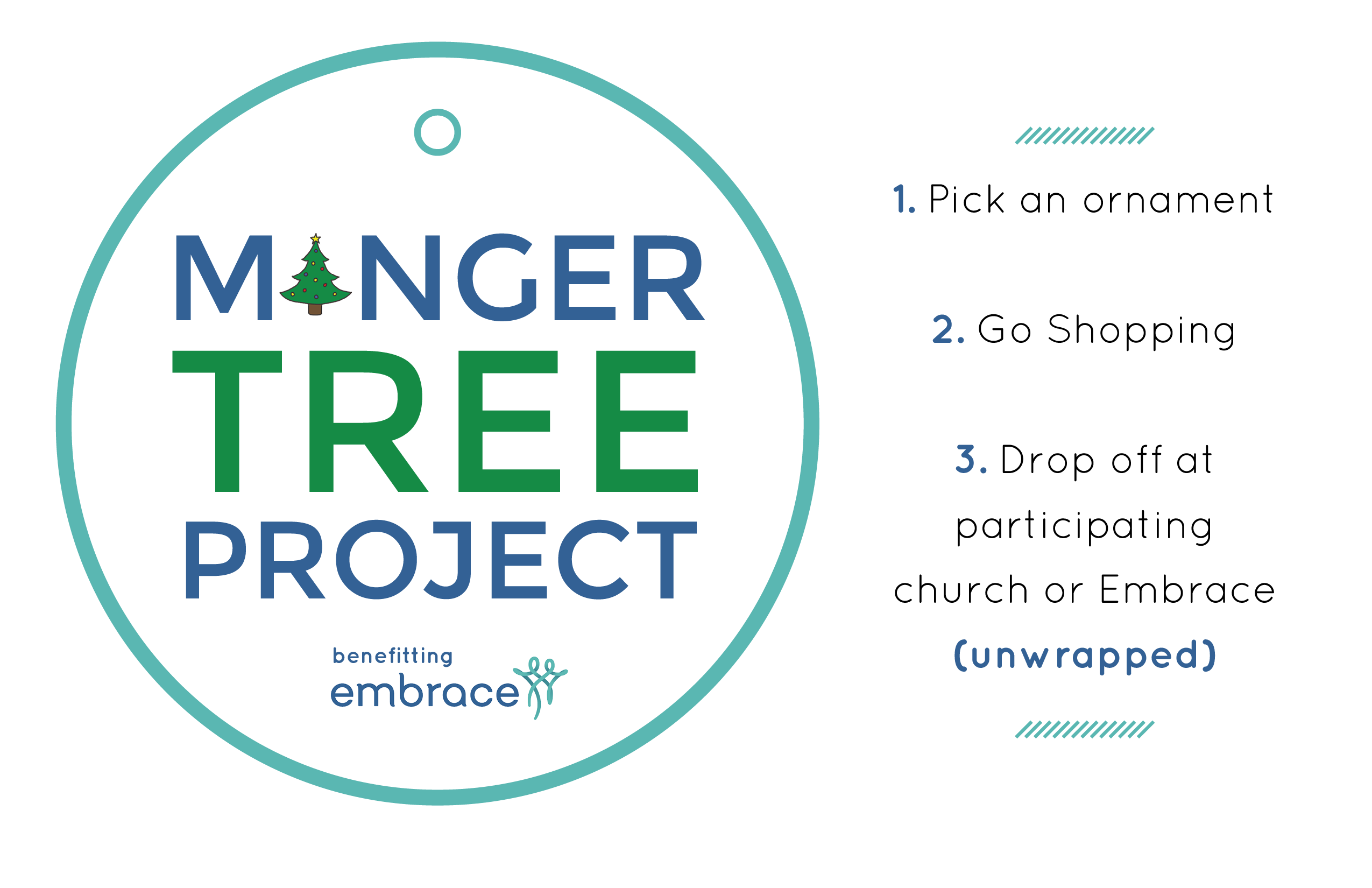 Manger Tree is easy!  Set up a Christmas tree at your church, hang the ornaments we provide, and church members take as many ornaments as they want to gift to Embrace. When all items are returned (no need to wrap them), your church can either deliver these items directly to Embrace or we can pick them up after the first of the year.
What's Needed
Check out our Amazon Wishlist or take our Manger Tree Needs List 2019 with you to the store for conveient shopping. Brand names are not as important as the sizes requested so make note of the size if you find a better deal than what is listed online. Happy Shopping!