Many women who are facing an unplanned pregnancy often view abortion as their first or only choice. However, when it comes to asking questions about abortion, there is often a stigma surrounding the subject. At Embrace, we are dedicated to providing you with the information you need to make an informed decision about your pregnancy options. In today's blog, we take a look at some of the most commonly asked questions around abortion and the law surrounding it in Kansas. For more information or to schedule an appointment to discuss your pregnancy options, contact Embrace today by calling 316-945-9400 or texting 316-530-1009. We'd love to meet you.

Do I Have To Tell My Parents If I'm Under 18?
The requirements for this vary from state to state. In Kansas, the law requires anyone under the age of 18 who is looking to obtain an abortion to have consent from parents or a legal guardian.
How Much Does An Abortion Cost?
The final cost is dependent on multiple factors. Those factors being: how far along you are in your pregnancy, what type of abortion you have, your healthcare provider, and the clinic you go to. The average cost for an abortion ranges between $600 to $800 without insurance. However, most insurance companies will only cover abortion in cases of life endangerment.
When can I get an abortion? Am I too far along to take the pill?
In Kansas, an abortion can be obtained up to 20 or more weeks after the last menstrual period, but only under the condition that your life is in danger from the pregnancy or that you are dealing with severe physical health complications. In addition, an abortion pill is an option only for women who are no more than 10 weeks pregnant. After 10 weeks, the pill becomes illegal to use for abortion and surgical methods must be used.
If you don't know how far along you are, Embrace offers a free limited obstetrical ultrasound with proof of positive pregnancy. Call to ask about getting an appointment scheduled or come in for your initial visit and free pregnancy test anytime during walk-ins hours.
If I change my mind after taking the first pill, is there anything I can do?
Many women don't know this, but the abortion pill is actually two pills, each with a different function. If you change your mind after taking the first pill and haven't yet taken the second pill, call the Abortion Pill Reversal hotline 877-558-0333 right away. It may not be too late for you to save the pregnancy.
Why do I need an ultrasound before an abortion?
Receiving an ultrasound before you get an abortion is an important medical step and one of the most accurate ways to get essential information about your pregnancy. An ultrasound determines if you're still pregnant, how far along you are, and the location of your pregnancy. This is the first step in discovering what pregnancy options you have as each abortion procedure is only available during certain points of your pregnancy. At Embrace, we provide limited ultrasounds free of charge; call or text today to learn more.
Does abortion hurt? How will I feel after?
Every person's experience with abortion will differ. Most women experience bleeding and cramping, as well as other possible physical risks.
There is no universally accepted standard for how you should expect to feel after an abortion. In some cases, women can deal with feelings of depression, grief, guilt, and loss; this is commonly referred to as Post Abortion Stress Syndrome or PASS. If you are dealing with such feelings or just want someone to talk to about your experience with abortion, Embrace provides post-abortion support at no cost. Call to schedule an appointment with our licensed counselor today.
You Are Not Alone
If you're currently considering an abortion or seeking more information on your pregnancy options, don't be afraid to reach out. You have time to make your decision. Finding out you're pregnant at any stage of life can be overwhelming and our staff is here to offer support, encouragement, and resources along your journey. We provide pre-abortion consultations and pregnancy services at no charge to you. Call 316-945-9400, text 316-530-1009, or request an appointment online.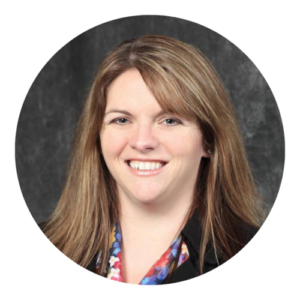 Dr. Melissa Hague
OB/GYN
The content on this page has been approved by one of our board members: Dr. Melissa Hague, OB/GYN.