WIC serves Kansas residents who are:
Pregnant
Breastfeeding, up to baby's first birthday
Non-breastfeeding mothers, up to six months after baby's birth
Infants and children under five years old
WIC clients must meet WIC income guidelines and have a medical or nutritional need.
Many working people are eligible for WIC and don't realize it.
Call 316-660-7444 to set up an appointment at any of the following locations:
Clifton WIC
1131 S. Clifton Suite A
Wichita, KS 67218
Fax: 316-691-8794
Sedgwick County Health Dept.
Main WIC
1900 E 9th St. N
Wichita, KS 67214
Fax: 316-660-7439
Stanley Health Station
1749 S. Martinson St.
Wichita, KS 67213
Fax: 316-660-7171
For Your WIC appointment, you will need to bring:
Proof of Identity
Photo ID
Driver's license
School ID
Birth certificate
KS Medicaid card
Passport
Military ID
Proof of ID for Child
Shot/Immunization records
Birth certificate
Foster care/adoption papers
KS Medicaid card
WIC cannot accept Social Security Cards as proof of identity
Proof of Residency
Envelope that was mailed to you
Utility bill
Rent receipts
Official letter
Proof Household Income for all people living in your house
Paycheck stub from current job
SRS benefit letter
Medicaid/Healthwave 19 card
Income tax form for self-employment
Along with your completed Diet Questionnaires.
At the appointment there will be a brief review of foods you eat, medical history and current health status to determine the medical or nutritional need. If you or your child is found eligible for WIC benefits, the appointment will also include nutritional education. See their website for more details.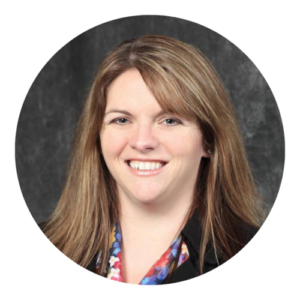 Dr. Melissa Hague
OB/GYN
The content on this page has been reviewed and approved by our OB/GYN Dr. Melissa Hague.