By Liana Meyer
From the outside my life looked pretty good, but there was much turmoil that I kept well-hidden. I met my first husband when I was 19 and he was in his thirties. We had our son when I was 20, and my daughter came almost four years later. Our marriage was difficult and we didn't have Jesus in the middle of it. Our divorce was final a week before our 15th wedding anniversary. My son was 14, and my daughter was 11. I was certain I was going to be a single mom and raise my children alone. But God had other plans for my little family.
"But God…" Oh, how sweet are those words? Just when we think the world is done with us; when we feel chewed up, spit out, broken, and past our use-by date. When we feel worthless, God sees our worth. He is a God of redemption.
So there I was, minding my own business in line on my lunch break at the hospital cafeteria, and God brought Mike to lunch, put him in line right behind me, and a friendship was born. Soon we were best friends, and then we married. We had discussed that I probably wasn't able to have more children because of various medical issues that had almost certainly left me infertile. "No worries," I had told my doctor years earlier, "I'm done having kids anyway." Oh, how God must have laughed when He heard those words! Mike told me he loved me and he was happy with the two children I had brought to the marriage. And that was that. I wouldn't be able to get pregnant and, on top of that, I was on birth control pills for nearly debilitating endometriosis.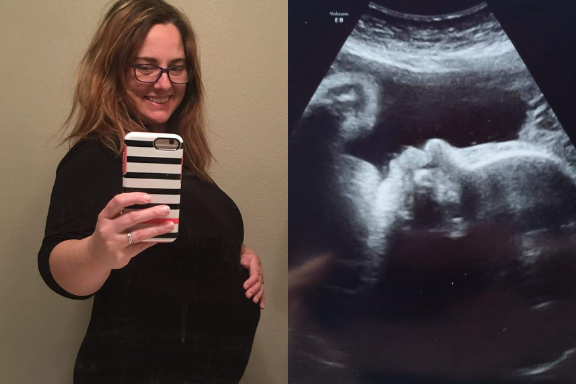 And then came nausea, and emotions out of whack, and crying about nothing, and… "Surely not," I laughed to myself.  "There's just no way." But still, I hadn't felt like that in 13 years. Just to prove to myself that there was no way I could possibly be pregnant, I ran to the nearby Dollar Tree (why waste more than a dollar on this nonsense) and bought a pregnancy test. I drove across the parking lot to the Taco Bell, used the restroom and waited right there in that stall to see the results. Sure enough, two bright pink lines! Dumbfounded, I called Mike at work in a near-panic. He left work early and when he walked through the front door I handed him the test. "Is this what I think it is?" he asked. I shook my head yes. And we processed through the shock together. Unplanned, unintentional, unexpected. And then, within a few days, the shock gave way to something else: excitement!
That's not to say that I wasn't afraid. Logan was born when I was 37-years-old. I thought that was too old to have another baby. My oldest son was 16-years-old! I was afraid I wouldn't remember basic stuff like when to change a wet diaper or how often to feed him. I was worried that my body was too old to carry another pregnancy, worried about fetal abnormalities, worried that the pregnancy weight wouldn't be as easy to lose in my late 30's as it was in my 20's, and worried about what people would think in general (silly)!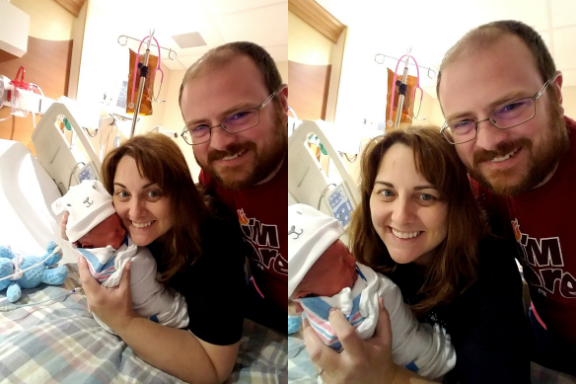 In the end, I had to trust God with my worries. Looking back, I can see that He knew we needed each other. His plan for my life was better than I could've imagined. It's hard to even think about what our lives would be like now without our little bonus blessing baby.
His brother and sister were in love with him right away. My daughter lives with her dad, and whenever we talk or visit it's obvious she's most excited to see Logan. He flashes one of his million-dollar grins at her and her teenage angst melts away. My oldest son lives with us and he's a huge help. Having an extra set of hands around to hold the baby or play with him is a blessing from God! The two of them share a bond unlike any other brothers I've ever seen. When Sam comes home from a weekend at his dad's house the first thing he asks is, "Where's Logan?" And when they see each other they both smile, Logan squeals, and speed crawls to Sam to be picked up for hugs.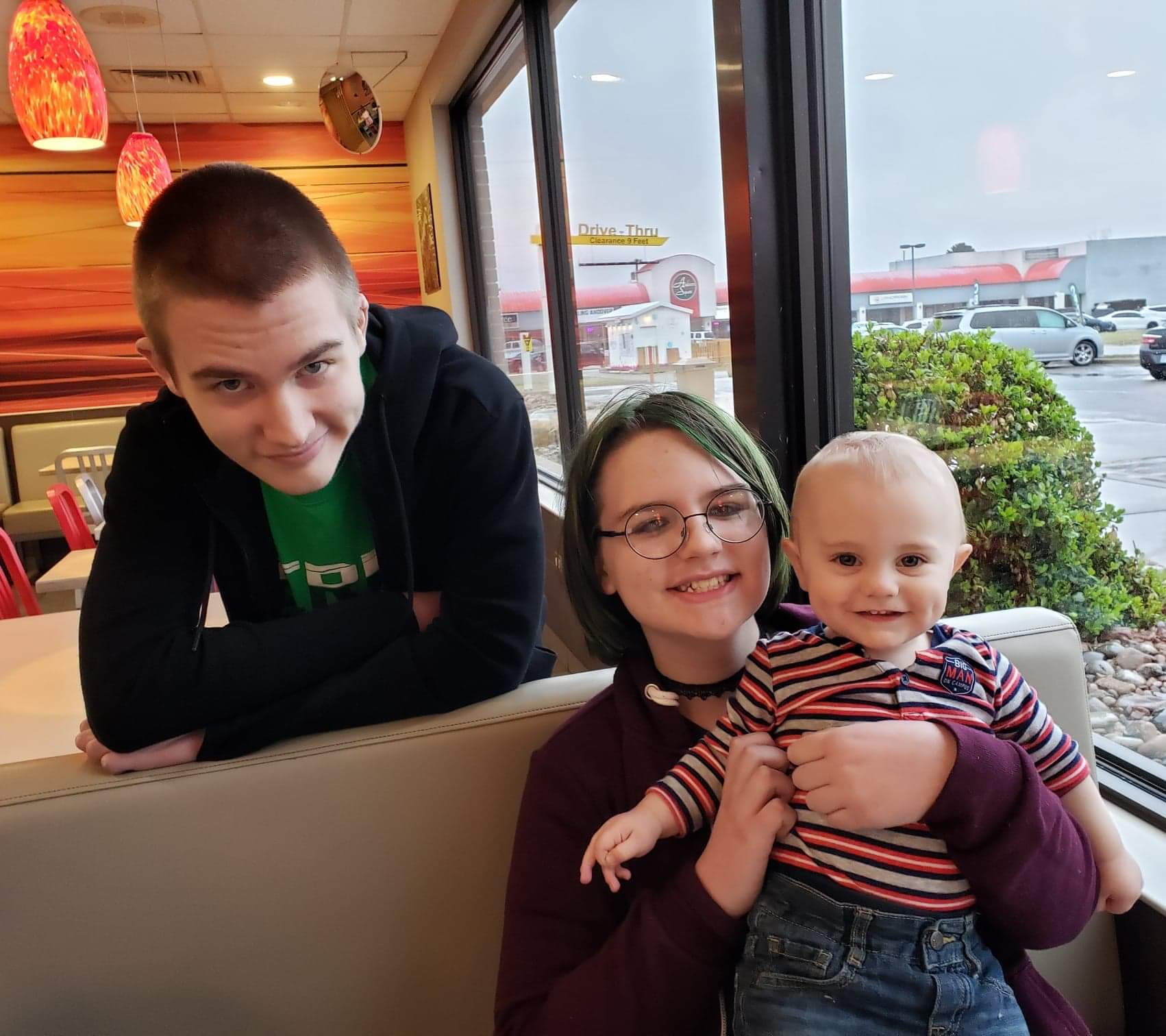 Mike got the gift of experiencing pregnancy and all the wonderful things that go with it: baby kicks, sonograms, gender reveal party, watching his son being born, holding him for the first time. All the things he thought he'd never get to do. Watching him love his baby boy is an experience I wouldn't trade for anything.
God knew the world needed a little Logan. He knew my family would be blessed abundantly by a little blond-haired, blue-eyed boy. And I'm so glad He picked me to be his momma.

In Closing
I share all this to say that no matter your age or life stage, if you're experiencing an unexpected pregnancy, you are not alone. In the midst of all this change in my life, I started working at Embrace in Wichita, KS. The staff and volunteers come to work each day with the intention to support and encourage women wherever they are at in their pregnancy journey. If you need a safe place to make a decision about your pregnancy or want to confirm a pregnancy with a free ultrasound, Embrace is the place. Call 316-945-9400 today to learn about the free & confidential services offered during pregnancy and beyond.