By Sharon Lessig, APRN, WHNP-BC
I just found out I'm pregnant, and I'm really scared about the COVID-19 virus.
Am I more at-risk than the average person?
Can I give it to my baby?
How can I protect myself and the baby from getting it?
When should I be worried? When should I call my Doctor?
These are common questions that every mother-to-be may have during these uncertain times. If you're asking these questions, you're not alone. Let's go through them together.

Know The Facts
There is limited information regarding an increased risk of contracting COVID-19 in pregnancy. Pregnant women experience changes in their bodies that may cause a higher risk of contracting certain infections. And they do have a higher risk of developing severe illness with viruses in the same family as COVID-19. But, to date, data on COVID-19 has not shown increased risk. However, it is always a good idea to take precautions to protect yourself and to do as your doctor recommends.
Current information is not sufficient to answer the question of whether COVID-19 can cause problems during pregnancy or birth defects. No infants born to mothers with COVID-19 have tested positive for the COVID-19 virus. The virus has also not been found in amniotic fluid or breastmilk. Still, it is a good idea to take precautions to protect yourself.
Protect Yourself By:
          Frequent and thorough hand washing
          Using hand sanitizer with at least 70% alcohol if unable to wash your hands
          Cleaning and disinfecting household surfaces daily, including countertops, doorknobs, toilet handles and car steering wheels
          Staying at home as much as possible
          Practicing social distancing (at least 6 ft. between people)
          Covering your cough or sneeze with a tissue or your elbow. Dispose of tissue immediately
          Avoiding touching your face, eyes, nose, and mouth
          Avoiding contact with any sick people
Monitor Your Health
As you're implementing these protective strategies, try to stay calm. Focus on what you can do to stay healthy and let go of what is out of your control. Continue to eat nutritious food, exercise regularly, get plenty of sleep, and avoid alcohol, tobacco, and drugs. Limiting stress and worries as much as possible while pregnant is beneficial not only for your own health but the development of your growing baby. If you find distress impacting activities of your daily life for several days, talk to a pastor, counselor, or doctor. You can also contact COMCARE Crisis at (316) 660-7500. 
Be Flexible
It is important to keep your prenatal appointments with your Doctor or Health Care Provider. For low-risk patients, some may offer changes to the frequency or type of appointments (such as telehealth appointments). Be sure to call them right away if you experience a fever of 100.4 or greater, cough, shortness of breath, or difficulty breathing.
Stay Connected / Reach Out 
By being cautious and doing your best to protect yourself, you have the best chance of having a healthy pregnancy and delivering a healthy baby during the COVID-19 outbreak. If you still have questions or need someone to talk to, Embrace is here for you! We're available by phone, text, or email for virtual consultations to answer your questions and help you find the resources you need during these uncertain times. 
Refer to the following sites for updates and changes in your area:
KDHE
CDC.gov
acog.org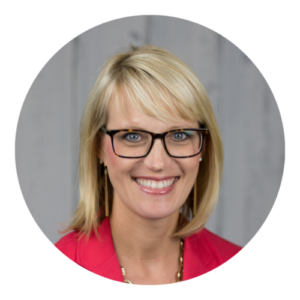 Dr. Angela Holdeman
OB/GYN
The content on this page has been approved by one of our board members: Dr. Angela Holdeman, OB/GYN.