Now more than ever, you may be questioning whether you can afford to have a baby. Maybe your finances aren't as secure as you'd like, you've experienced a recent lay-off, or you're worried about the future of the economy. And let's be honest, those who already have children aren't helping the scenario any by always talking about how expensive it is to raise kids! It's true that adding to your family increases your expenses, but regardless of your current financial situation, there are several good habits you can start implementing today to benefit your future. 
This current situation and your financial status are both temporary. How you've handled money in the past doesn't determine how you will in the future. Your choices today can impact tomorrow for the better, so let's get started!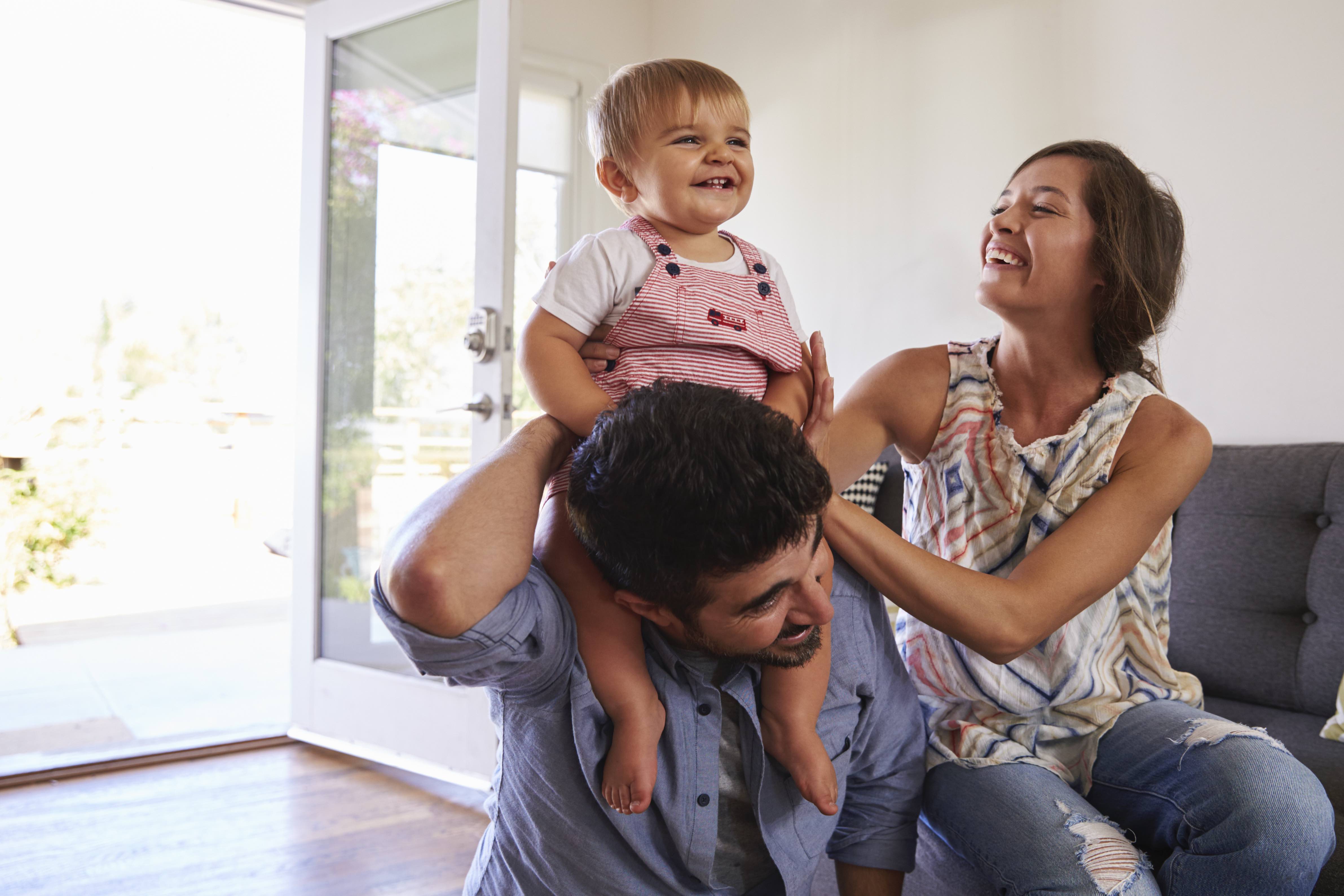 Creating A Budget
How do you get started on a new path of wise financial decisions? If you haven't already, this is the perfect time to create a simple monthly budget. According to world-renowned author and millionaire, Dave Ramsey, "A budget is telling your money where to go instead of wondering where it went." Budgeting is a helpful snapshot of your financial life. It can help keep you from spending money you don't have. There are plenty of apps or downloadable forms online to help you get started with either an electronic or written budget. Assessing what you have is a great place to start to determine how you want to grow and what it really costs to live within your means.
What To Do With Your Stimulus Money
Last week, the government began distributing stimulus money to eligible individuals who meet certain requirements, to help offset the financial hardships due to COVID-19. Single adults may receive up to $1200, and married couples could receive up to $2400. Qualifying children could add an extra $500. There are plenty of calculators online to help you determine what you should receive. What should you do with this sudden financial windfall? The answer depends on your unique situation, but there are some things to think about before you begin spending
In the house of the wise are stores of choice food and oil, but a foolish man devours all he has. Proverbs 21:20
Has Your Income Recently Changed?
Many people in the workforce have suddenly found themselves without a job or furloughed without pay. Filing for unemployment may be an option available to you. If you haven't already done so, check to see if you qualify. Be aware that many states are processing through an abundance of applications right now, and their websites and phone lines may be overwhelmed. Don't give up!
In the meantime, you can put your stimulus money to good use. Look at it as a replacement for your lost income. Try not to view it as a potential "spending spree". If you're renting, there may be a freeze on evictions in your area. But if possible, make it a priority to pay your rent on time. Though there may not be an immediate consequence for skipping rent payments, it's still a debt you owe and it will become due all at once as soon as the freeze is lifted. The same is true for your utility bills. Some agencies and municipalities have announced they will not shut off gas/electric/water right now. That doesn't mean you won't owe it later! Not paying your bills on time can also negatively affect your credit score in the future. Set aside funds for your rent and utilities with your stimulus money now if you know you won't have income in the coming months.
Has Your Income Stayed the Same?
Although many states have issued stay-at-home orders, some employees are considered essential and are still working. Many others are working from home. If you're blessed to still have income, or you have other income to rely on (like social security or child support), give careful consideration to how you will use your stimulus money.
Fifty percent of Americans have less than one month of their income in a savings account for emergencies. If that's you, this is the perfect time to put money in an emergency fund. Experts recommend having at least three months' worth of your income in savings. Add up all the income you receive in a month and multiply that by three. That's the minimum amount you should have tucked away for a "rainy day" fund. It might seem like a daunting number, but start with what you can and make an effort to add a little more with every paycheck. The Federal stimulus money can be a huge stepping stone to getting you to that goal and achieving peace of mind. 
Making New Habits
Although it might be tempting to get that new designer bag you've been eyeing or upgrade your cell phone to the latest model, managing your money is an important aspect of being an effective parent. It is worth the effort to use your money wisely now, in order to have a safe and secure future for you and your children. When finances are tight, it's easy to get overwhelmed, but you're not alone! Embrace offers practical help in the form of material support for you and baby, free pregnancy care services, and access to our resource manager for assistance from the community. If you have questions about budgeting or are pregnant and worried about finances, give us a call at 316-945-9400.