When you find yourself facing a pregnancy decision, it can cause a whirlwind of emotions to come flooding into your mind. You find yourself asking questions you weren't expecting to need answers to. How will I finish high school? Will I still be able to go to college? Maybe you are already a mom and the question becomes "How will I do this again with young children in the home?" You may feel alone, scared, stressed, or even upset.
It's okay to feel these emotions. It's completely normal and part of the process everyone goes through when dealing with a pregnancy decision. Through this blog, we address some of the commonly asked questions we hear and share insights, as well as ways Embrace can support you along the way. Call 316-945-9400 or text 316-530-1009 to schedule a free appointment at our clinic in Wichita, Kansas.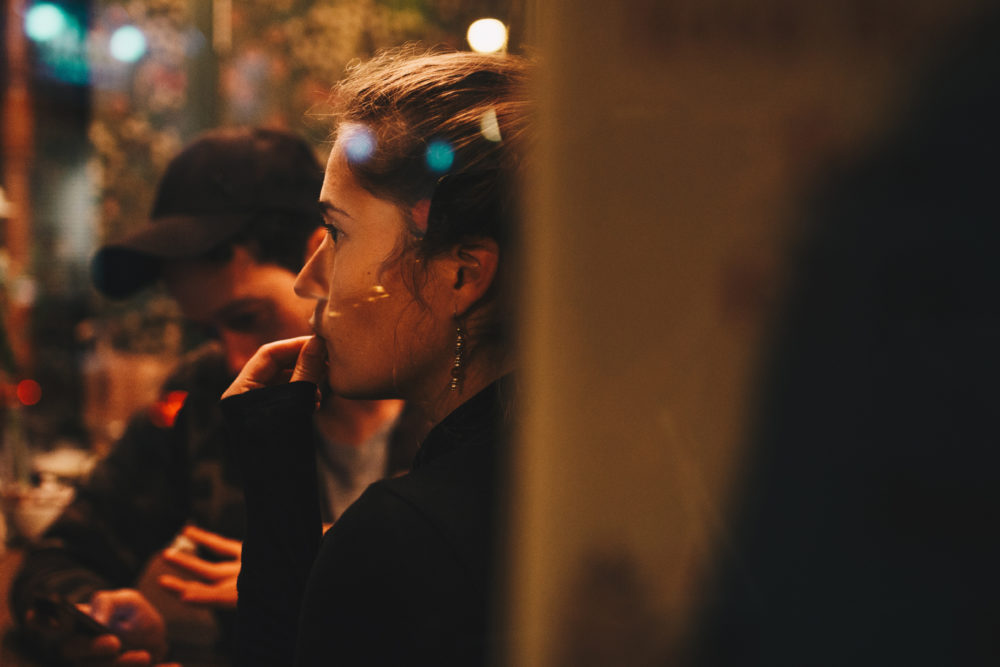 Who Can I Talk To?
When you first find out you're pregnant, you may find yourself wondering who you can talk to. Can I talk to my parents? What will they say? What will the father say or maybe the father isn't around? What will my friends think? These are questions that everyone asks when dealing with a pregnancy decision.
A general answer would be, if the person is close to you and you value their opinion, you should talk to them. You don't have to do it alone. Parenting takes a village and you will need all the support you can get.
Still In High School?
When you're in high school, talking to your parents or guardian can seem out of the question, but you will need to include them at some point. You might find it more comfortable to talk with a close friend or mentor first before approaching your parents and that is more than OK. Next, it's time to tell the father. The sooner the two of you talk, the sooner you can begin to discuss options for the future. If you need a safe place to process your emotions together and get information about your options, you are welcome at Embrace, no appointment needed.
Still In College?
Maybe you're still in college and don't feel ready to be a mother. You may be asking yourself whether you can finish your education and the answer is yes! Pregnancy might alter your timeline or plans temporarily, but it doesn't set an end to what you can accomplish. If possible, reach out to your parents and talk about how you can help each other. Your advisors are there to help too, as well as the Resource Manager at Embrace. You can be a great mom and go to school at the same time and we can help you make that happen.
Can I Still Accomplish My Goals & Dreams?
Absolutely! You can still have a great life in the midst of an unexpected pregnancy. You may have to take a semester off, but you can always pick up where you left off. You can still finish school, get the job you wanted and buy the house you imagined living in. It's true that a child can make things a little more complicated, but plenty of powerful women became who they are admired to be today all while raising a child. Not to mention you will be teaching your son or daughter the importance of chasing your dreams and not giving up.
No one knows the perfect way to parent. Those whom you view as experienced got where they are by learning through trial and error. Everyone makes mistakes here and there. The important thing is that you care for, provide for, and love your child to the best of your ability.
Do I Have What It Takes?
Life is made of moments that take us by surprise. No one is exempt. The goal is not to avoid difficulty, but to know how to bounce back and where to turn when the unexpected happens.
"Difficult roads often lead to beautiful destinations."
– Zig Ziglar
Hard things in life are worth it! You may feel derailed from what seemed like a perfect path, but when you look back you'll see growth in ways you never knew possible. You can do this! You can decide the best future for your baby because you are their mom!
Where Can I Go For Help?
Whether you're needing pregnancy confirmation, a sonogram, or education about parenting and childbirth, Embrace is here for you. All of our services are free and confidential with no pressure for your decision. We empower women who discover they are pregnant to embrace what's been given to them and live a full life. Whether you see it or not, you are surrounded by people who want to see you succeed. Find support by calling (316) 945-9400, texting (316) 530-1009 or coming in for an appointment.