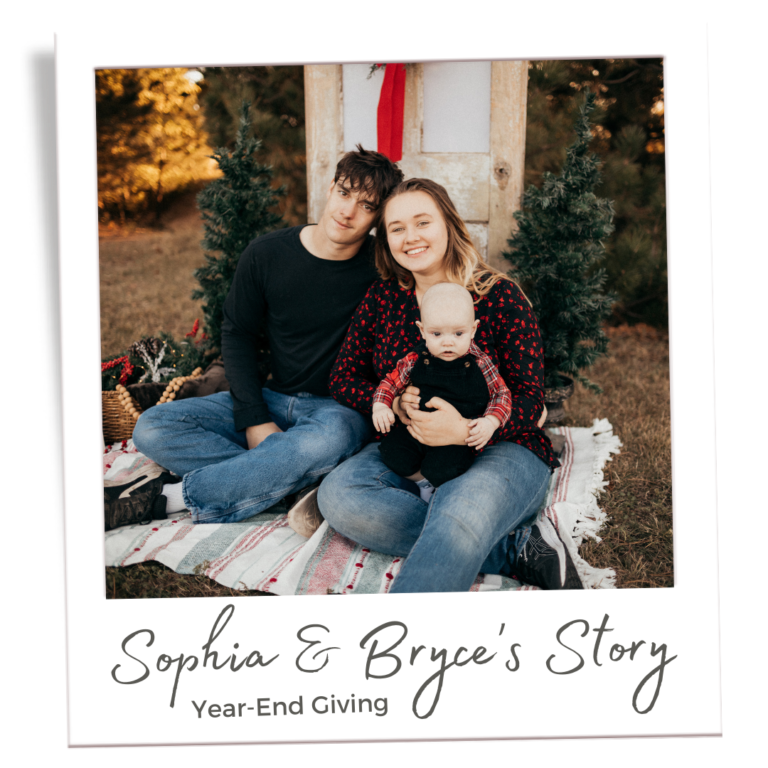 Sophia was in welding school and working two jobs when the unexpected happened; two faint lines appeared jeopardizing every plan she and her boyfriend Bryce had dreamt of together.
Uncertain what to do, think, or say the young couple came to Embrace where they saw the image of their 7-week-old unborn baby. As their child "wiggled and jiggled" on the screen, the fear that threatened to steal their joy melted. Seven months later, their son Maxwell arrived and changed their world forever.
Because of your gifts, this year Sophia and Bryce are hanging three stockings instead of two. As you gather with loved ones this Christmas, consider filling a stocking with hope for families like Maxwell's by giving to Embrace.