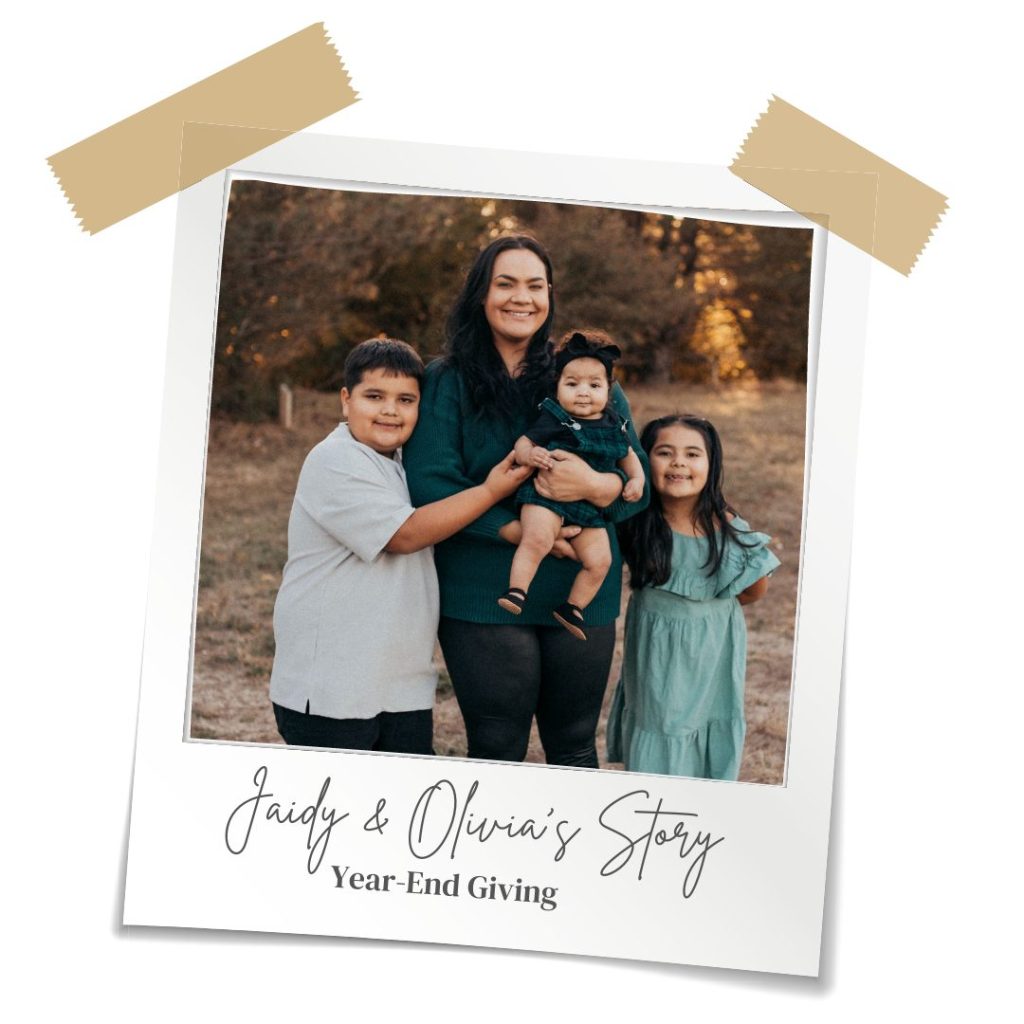 With two children and a previous abortion, Jaidy found herself pregnant again and came to Embrace for help. She knew God had forgiven her, but still struggled with the temptation to take the easy way out. During the pregnancy test she was given hope and reminded that through Jesus she is never alone.
"I decided to keep the baby when I saw her on the sonogram and heard her heartbeat and just realized that everything was going to be fine. I decided then to have faith."
Empowered by her visit at Embrace, she decided abortion was no longer an option. Although being a single mom has it's challenges, Jaidy says, "God showed up, and He provided Embrace."
Because of your gifts, another stocking is being hung this year with Olivia's name on it. As you gather with loved ones this Christmas, consider filling a stocking with hope for families like Olivia's by giving to Embrace.