From the moment a woman confirms her pregnancy to the moment she makes her decision to abort or to parent is less than 24 hours. Since 1985 Embrace has been the sole provider in West Wichita that provides those facing unexpected pregnancy decisions a safe place to be heard and to receive honest information regarding their pregnancy.
We believe God is calling Embrace to provide the same hope and compassionate care in Derby that is found at the West Street location. I am so thankful for the many sacrificial gifts that you have already brought to the altar for life, and I ask you to prayerfully consider how God is calling you to engage in Embrace's life-affirming ministry.
In it for Life,

Tim Quiggle, LCMFT
Executive Director, Embrace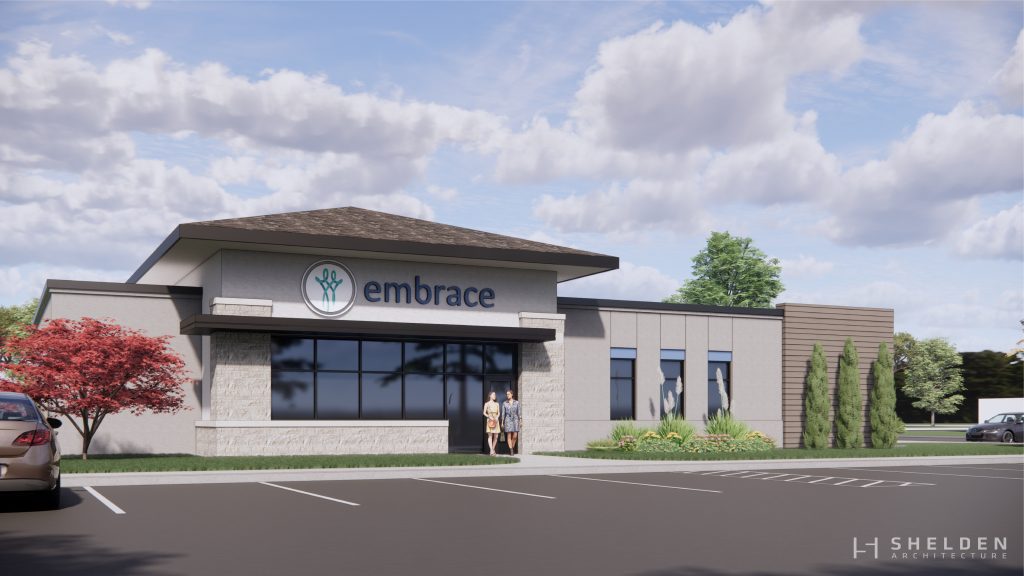 In the past two years, there has been a rapid increase of women coming to Embrace who are considering abortion, including the convenient and easy-to-access abortion pill. We see a great need for the same life-saving services in southern Sedgwick County. Research shows a woman who is willing to drive many hundreds of miles to an abortion clinic is only willing to drive five miles to her local pregnancy resource center. Our own statistics show this is true. A satellite location in Derby would solve this gap for hundreds of women in that area.
How many women in Derby and the surrounding communities are missing out on the life-saving services offered at Embrace?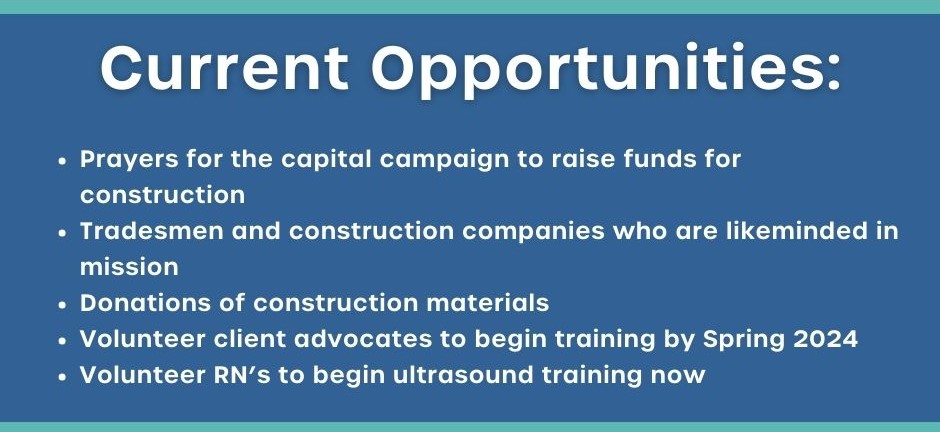 How is God calling you or your church to be involved in this ministry?
This is a great opportunity for you to contribute towards the work and lives that God will save through this additional location! You can donate for the new building here.
Please call or email Tim Quiggle, Executive Director to learn how you can help grow the ministry of Embrace!
316-945-9400
tquiggle@embracewichita.org
Other Resources:
Below are several resources available for you to share the ministry of Embrace with your family and friends. Whether that be through sharing social media posts and inviting others to follow as well, or by using the print and digital materials at your church or place of work, this is another great opportunity for you to be involved in making a difference for life!